Located in the heart of Southern California's Desert Resort communities, the City of Indian Wells is recognized worldwide for its tranquil and luxurious environment. Through the City's astute planning and leadership, Indian Wells has achieved status as one of the premier residential resorts and vacation destinations in the United States. Guests and residents alike are continually drawn to the myriad amenities that Indian Wells offers, including four world-class resorts, the Indian Wells Golf Resort and Tennis Garden, a variety of cultural programs, impressive resident benefits, and much more.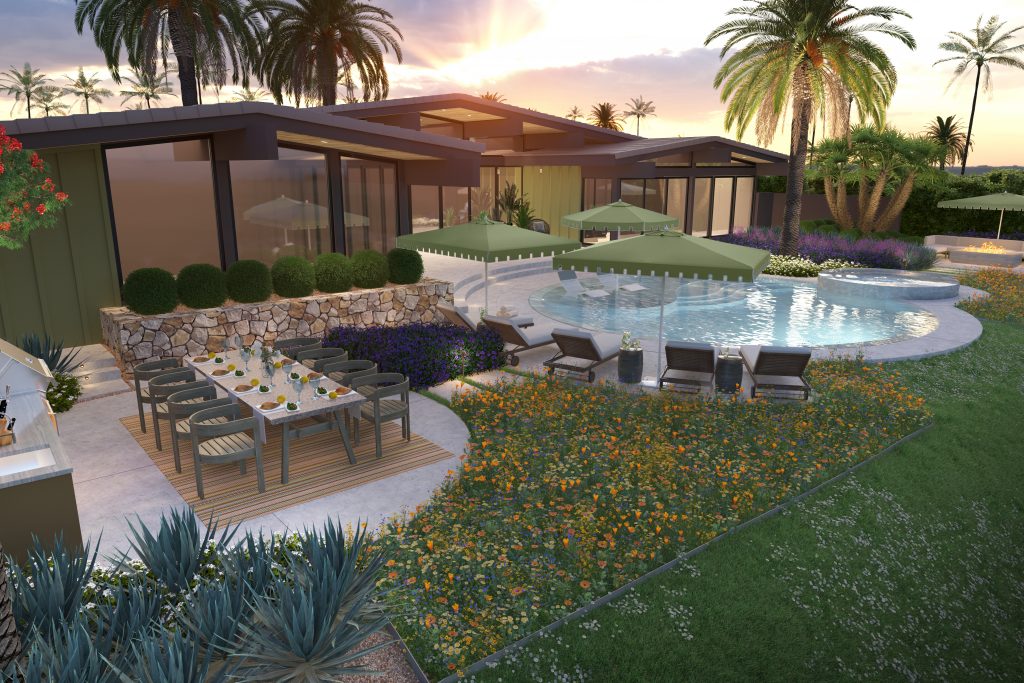 Desert Oasis Show House
March 31 – April 10, 2022
Design Collaborative presents Desert Oasis Show House March 31 through April 10, 2022 in Indian Wells located in the Coachella Valley, the center of Southern California's premier desert resort communities. The 4,350-square-foot Desert Oasis, situated within the exclusive El Dorado Estates, was originally designed in 1978 by Architect John Walling as a personal tribute to classic mid-century design. Building off of Walling's mid-century creation, the house reflects the beauty and ease of the South Pacific surf lifestyle masterfully merged with a crisp, refined aesthetic. Design Collaborative will host a series of exclusive events including tours, panel discussions, live and virtual events, and parties offering attendees the opportunity to experience all that the estate has to offer.
Additionally, Desert Oasis will host three philanthropic events for FIND Food Bank, National Multiple Sclerosis Society, and Special Olympics of Southern California to reach the target fundraising goal of $100,000.
"We're so excited to create an inspirational gathering place where our fellow design-lovers can engage, learn, celebrate, and indulge."